This page provides a sneak preview of projects currently in development or being contemplated.
Feel free to email
Marbelup Models
if you are interested in any of these models and would like to be kept informed of progress. Your feedback and interest may well influence priorities for design of future models. Also feel free to nominate ideas for possible future models.
WAGR Clerestory Roof Z Van (also Commonwealth Railways NY and NYA)
These guards vans date from the late 1890's and there were versions with platforms at one ends or
both ends
. Some lasted into the 1970's in departmental service so, even in the diesel era, it would not be out of place to have one parked on a siding or as part of a work train.
Quite a few were transferred to Commonwealth Railways during WWII. New Zealand railways had some very similar vans (single ended) which have been previously available in brass. Correct bogies are available for the Sn3½ version from North Yard in New Zealand.
Project Status
: Test models have arrived in 4 mm scale. Design for double-ended version is almost complete in Sn3½. Could be produced for HOn3½ (or even HOn3) if their is demand.
WAGR/Westrail XW Grain Hopper
The
XW (and later variations)
were the most numerous grain hoppers on the WAGR/Westrail narrow gauge lines and were introduced in 1972.
The model can be potentially produced in both Sn3½ and HOn3½ scale (or HO if you don't mind the gauge difference!)
Project Status: Information gathered. 3D drawing commenced for basic body shape. Lots of details to be added. Research commenced re custom-etched roofwalks and ladders.
WAGR QU Flat Wagon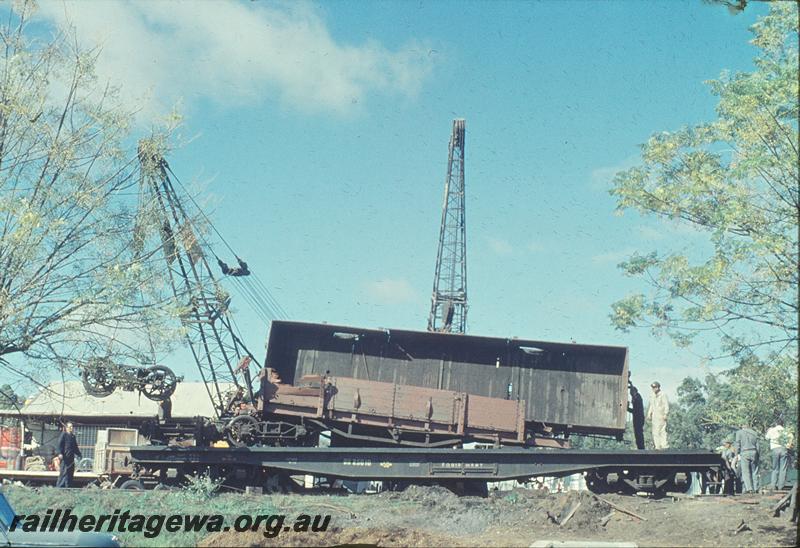 The
QU's
were the first "modern" flat wagon on the narrow gauge, dating from 1963. Unusually, they were painted black initially and then yellow.
The model can be potentially produced in both Sn3½ and HOn3½ scale.
Project Status:
Photos and measurements taken of stored wagons at Pemberton. 3D design not started.
WAGR/Westrail WFX Flat Wagon
Project Status:
A few people interested in HO model. Not started yet.